Ryan Depaulo, a popular YouTube vlogger, has been banned for life from the Borgata Casino for filming. The incident happened last month at the card room in Atlantic City, New Jersey, and has garnered considerable interest online.
I Got a Lifetime Ban From Borgata (Gambling Vlog #62) https://t.co/gertIDZ6LJ NEW VLOG EPISODE UP

— Ryan Depaulo: Degenerate Gambler (@depaulo_ryan) October 18, 2019
Ryan Depaulo – Promoting Poker

Depaulo is an amateur player with an interest in all kinds of gambling. His first live poker cash didn't even come until January 2017, and his average buy-in is between $200-$500. That said, it didn't take him long to put his name on the board with a standout performance.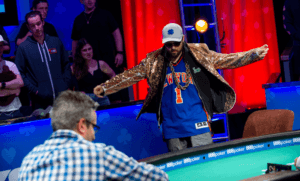 At the World Series of Poker this summer he almost outlasted a 13,109 strong field for third place and a $208,000 prize in the $400 Colossus.
The trip to the Borgata Casino looked to be just a regular night out. An average tournament with the opportunity to film some content for his YouTube channel. Sadly, it was all over before it really got going.
After being asked to stop filming on more than one occasion, Depaulo was eventually forcibly removed from the playing hall and out of the front door. Looking back, it seems a bit ridiculous to have allowed the situation to have gotten out of hand like that. Ryan Depaulo himself freely admits this.
Next video, lighting a Borgata trophy on fire!! That property hasn't done shit for rule updates on social media regulations. For an ever changing platform, that would give them free publicity! AC is a dump anyway. Stick to Vegas.

— bryan hurdle (@BryanHurdle) October 18, 2019
What's the Problem?
Once the dust had settled, Depaulo had a chance to think over the night's events. At just over six minutes into the vlog a tense confrontation between Depaulo and Adnan 'NYPokerKing' Mohammad is seen where Mohammad makes a soft grab for the camera indicating he doesn't want to be filmed.
The history here seems to be Depaulo publicly slating Mohammad for his alleged scamming on a poker playing app where people did not get paid what they were owed. This has been out in the open for all of 2019 and Mohammad's reputation took a big hit.
Depaulo now thinks that it was Mohammad that complained to the management leading to the ejection and lifetime ban.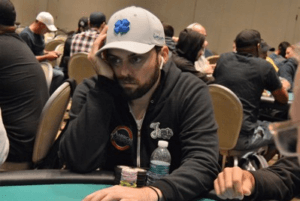 Should Vlogging Be Encouraged?
Like it or not, the digital age is in full swing and there's no going back. In a time where poker is having to compete with esports and the like, shouldn't vloggers be embraced?
It's understandable that there might be security concerns with filming in certain areas of a casino. In this vlog, however, it is made clear that filming around slots and video poker machines is no problem.
What harm is vlogging during a live poker tournament? It helps to promote the casino as well as the game as a whole.
Most of the reactions online sympathised with Depaulo. While they agree he could have avoided the entire episode, the potential lifetime ban is excessive. On that note, a piece of good fortune appears to have landed in the New Yorker's lap.
Depaulo posted on his Youtube channel the following.
"Update 10/28/19 a lawyer/viewer of channel helped contact them on my behalf for free us (thank you) and they are going to let me write a letter on Jan 13th to re apply."
Earn up to 60% partypoker rakeback when signing up through us!
When signing up through VIP-Grinders.com on partypoker, you can now earn up to 60% cashback on partypoker plus take part in the following exclusive VIP-Grinders Promotions with massive extra value:
$30 Welcome Bonus in SPINS Tickets
New Customers Only | 18+ | T&Cs Apply
Upon making your first deposit of £/€/$20, you will receive $30 in SPINS tickets, up to 60% rakeback, our Exclusive Party & Bwin Chase along with other exclusive promotions and races.
Terms and conditions apply. New customer offer and 18+ only. Should you require help regarding your betting pattern, please visit www.begambleaware.org.