What's On Offer
New Customer Only | 18+ | T&Cs Apply
Up to 60% VIP
SPINS ULTRA
OMAHA DAILY LEGENDS
partypoker Review
partypoker Bonus, Traffic and Software
partypoker is one of the oldest and most player-friendly online poker sites in the world. No other poker room cares more about its players and offers better promotions and more rakeback than partypoker.
partypoker was launched in 2001 by PartyGaming. It was the biggest and most popular online poker room until the Unlawful Internet Gambling Enforcement Act was passed in 2006.
In contrast to its biggest competitors PokerStars and Full Tilt Poker, partypoker decided to obey the law and withdrew from the USA.
This was a big hit for partypoker, but they weathered all the storms and came back stronger and better than ever before.
In 2011 PartyGaming merged with bwin to form Bwin.Party Digital Entertainment, which was taken over by British online gaming giant GVC Holdings for £1.1 billion in 2016.
In 2018 partypoker introduced the game-changing Diamond Club Elite, which gives you the chance to earn up to 100% partypoker rakeback making it the most beneficial VIP system in the poker world.
In addition to that, partypoker launched a massive software update featuring an improved, larger table design, customizable felts and backgrounds as well as the option to display your stack in big blinds.
Furthermore, they launched their own live and online tournament series called partypoker MILLIONS with stops all around the world. The MILLIONS Online 2018 set a new record for the biggest prize pool ever paid out in an online poker tournament amounting to an incredible $21,835,000!
But this is not all, not by a fair margin as they also introduced their digital currency called partypoker LIVE Dollars. The special thing about it is that it can be used for all partypoker live tournaments, Online Day 1s as well as for the travel and hotel costs.
All those great changes were the reason that partypoker recently won the "Poker Operator of the Year" award at the prestigious EGR Operator Awards for the second time in a row.
The partypoker client is available in 14 different languages and there are two separate clients for the regulated French and Spanish poker market called partypoker.fr and partypoker.es.
Those two online poker rooms form the partypoker network together with Bwin and partypoker. According to the data of PokerScout.com, the partypoker network is currently the fifth biggest online poker site in the world.
Due to our industry-leading partypoker rakeback deal, partypoker is by far the best choice for all high volume players, grinders, and professional poker players as you won't earn more partypoker rakeback anywhere else!
Please read our in-depth partypoker review below and check out our fantastic partypoker rakeback deal.
partypoker review created by online poker experts
Our team of online poker experts has been spending a lot of time grinding on partypoker to be able to create the most comprehensive partypoker review out there.
After putting this online poker site to the ultimate test, our team consisting of professional online poker players and poker experts came to a very positive result.
High cash game traffic and a fantastic tournament schedule are only beat by partypoker's promotions that will skyrocket your bankroll.
In case you have any questions or are looking for a custom partypoker Rakeback Deal, feel free to contact our support.
Please leave a comment and let us know about your experience playing on partypoker and make sure to read the full partypoker Review as it includes excellent information.
Please Note: In case you have any questions or are looking for a custom partypoker rakeback deal, feel free to contact our support via support@vip-grinders.com or Skype: vip-grinders.com.
How to open an Account at partypoker?
Opening an account at partypoker is simple and easy. To help you with setting up your account and claiming your 100% UP TO $600 WELCOME BONUS & FREE $30 TICKETS, we have prepared this step-by-step registration guide.
Step 1 – Start Registration Process
Please delete Cookies (important) and then CLICK HERE to start the partypoker registration process. You will be redirected to the partypoker website where you should click the "Download now" button located in the middle left part of the screen.
Your client will start downloading. When the download has finished, please follow the installation instructions on the screen.
Once the installation of the partypoker client is complete, click the "Create New Account" button in the upper part of the client window.

Step 2 – Enter your Details
To complete your registration at partypoker, follow the instructions on the screen and enter your personal information such as your country of residence, first and last name, date of birth, and your physical address.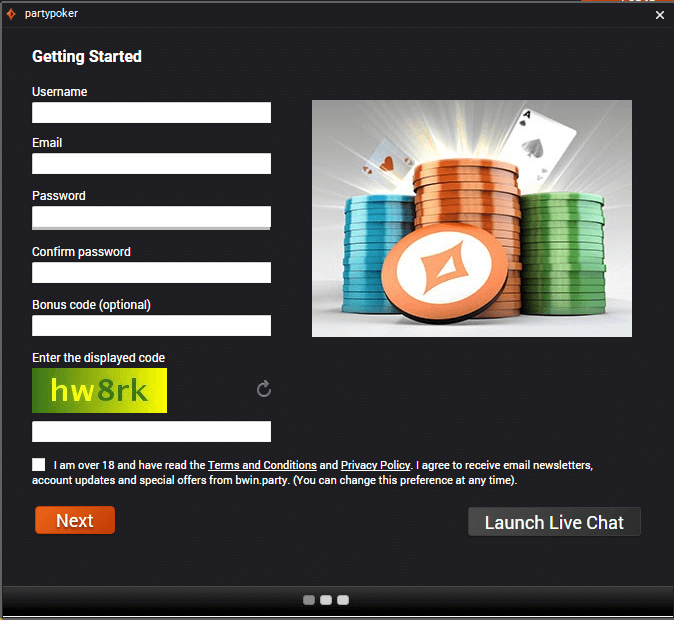 Step 3 – Make your First Deposit and get free a 100% up to $600 bonus and $30 tickets.
Now that you have successfully opened your partypoker account, it is time to claim your 100% UP TO $600 WELCOME BONUS & FREE $30 TICKETS.
To deposit funds to your newly created partypoker account, click the "Cashier" button in the left part of your client. Now select your preferred payment method and the amount you wish to deposit.
Please note that you do not need a bonus code to receive your bonus. By using our SIGN-UP LINK, your bonus and all other benefits will be automatically added to your account.
New Customers Only | 18+ | T&Cs Apply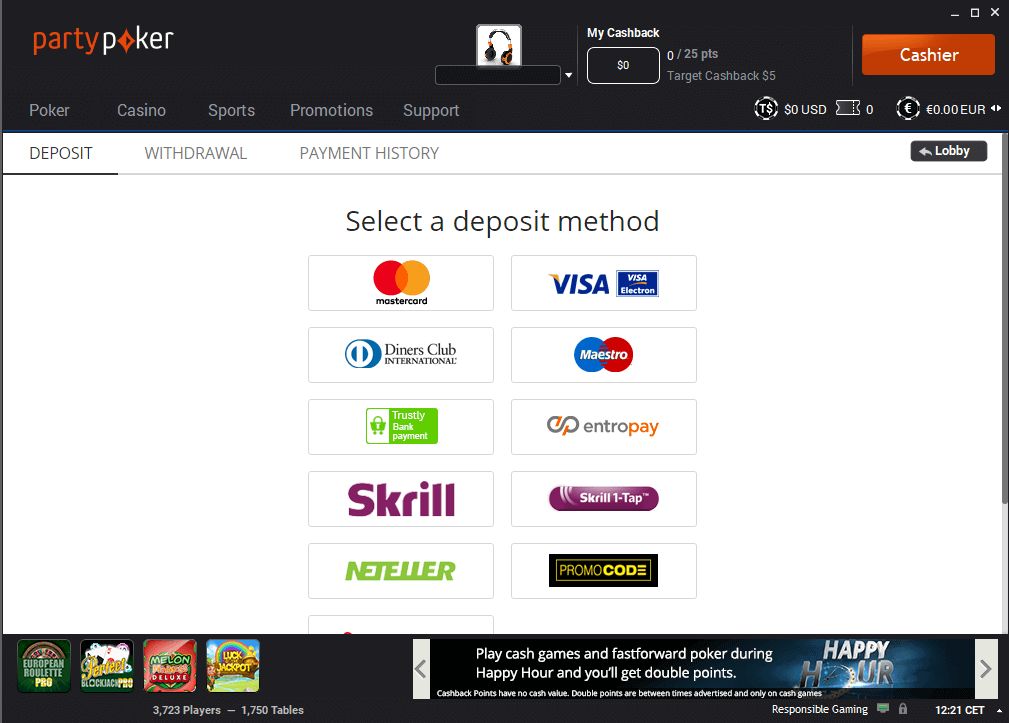 Step 4 – Submit your Details
To ensure that you get access to our exclusive deals and promotions, you have to submit your username.
You can do that by logging into your VIP-Grinders account and navigating to the "Submit Usernames" tab.
Here, enter your Username and be sure to pick the right Skin from the drop-down menu. You can find the name of the Skin by clicking the "Claim Now" button on this page.
CLICK HERE TO SUBMIT YOUR USERNAME.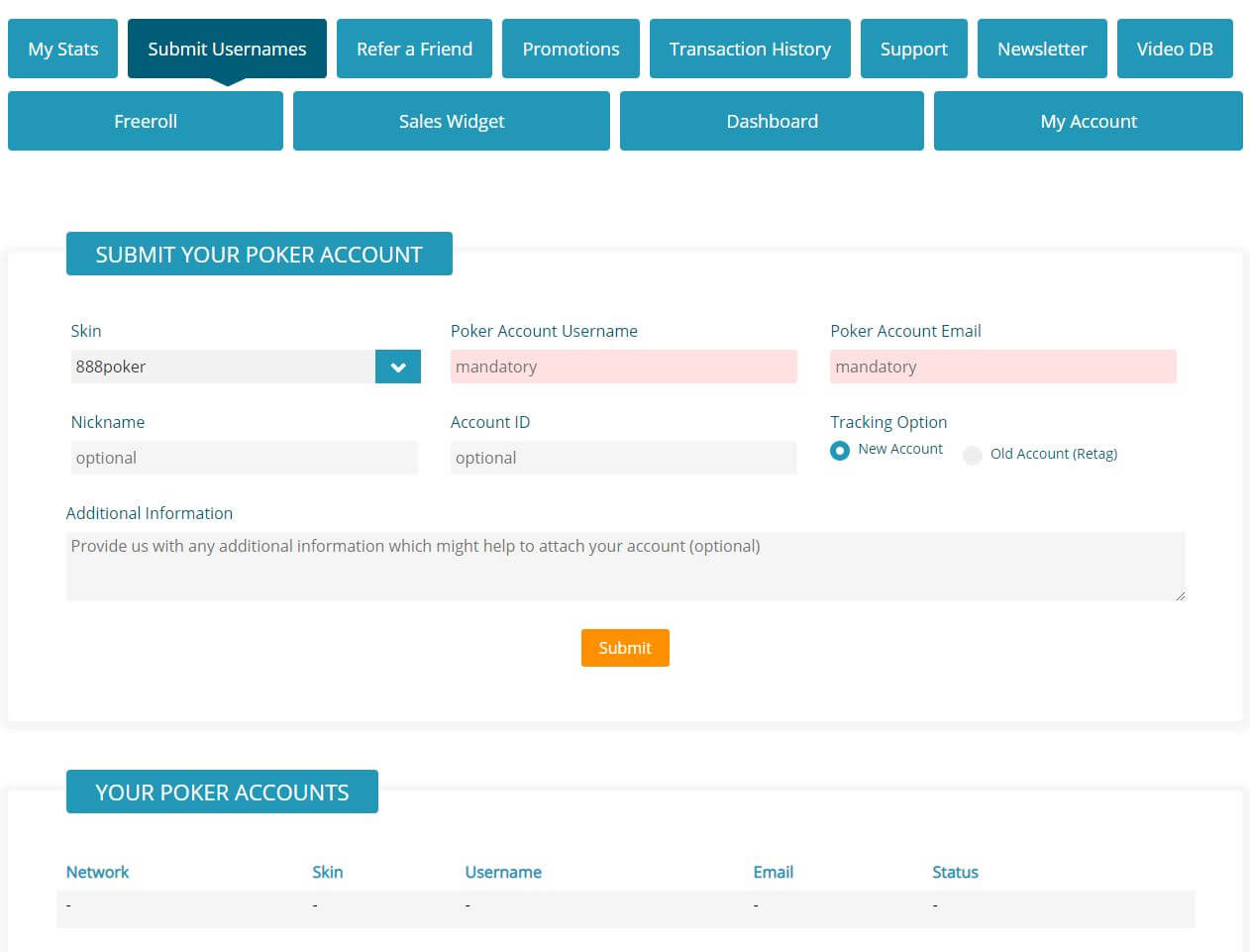 partypoker Review Promotions
partypoker's rakeback and its VIP scheme offer one of the highest rakeback in the industry, but that's not all as their amazing promotions will also help you boost your bankroll.
partypoker 100% up to $600 First Deposit Bonus + up to $30 free play

After making your first deposit of £/€/$10, you will get a 100% welcome bonus on your first deposit up to $600 and $30 in SPINS tickets. 
100% up to $600 Welcome Bonus
In order to redeem your 100% up to $600 bonus, you need to earn 4x loyalty points for each $1 bonus which equals 25%. 1 loyalty point = $1 rake.
partypoker will release the welcome bonus in 10% chunks – if you deposit $100, you will get a $100 bonus and it's released in $10 chunks. If you deposit $600, it's released in $60 chunks, etc.
Please be aware that this welcome bonus is not available in some countries, players from Sweden, Denmark, Spain, Italy, France, Germany, Czech Republic, Canada, UK, and Brazil may not claim this offer.
You will have 90 days to redeem the complete welcome bonus from partypoker.
The welcome offer also contains free bundles for the partypoker SPINS format.  You can choose from the two offers displayed below: 
$30 Free Play Terms and Mechanics
First Offer: Deposit $10 and get $10 in tickets
Day 1: 1x $5 SPINS ticket + 5x $0.25 SPINS tickets
Day 2: 5x $0.25 SPINS tickets
Day 4: 5x $0.25 SPINS tickets
Day 6: 5x $0.25 SPINS tickets
Second Offer: Deposit $20 and get $30 in tickets
Day 1: 1x $5 SPINS ticket + 5x $1 SPINS tickets
Day 2: 1x $5 SPINS ticket + 5x $1 SPINS tickets
Day 4: 4x $1 SPINS tickets
Day 5: 2x $3 SPINS tickets
New Customers Only | 18+ | T&Cs Apply
partypoker Rakeback Deal
You get up to 40% partypoker rakeback paid into your account every week for your loyalty on partypoker. To receive partypoker rakeback, you only need to collect at least 25 points in any given week. One point equals $1 in rake.
Make sure to opt-in any time before 23:59 on Sunday of any given week to secure your cashback.
The following table shows the partypoker Rakeback Deal reward points, tiers, and percentages:
| Points | Rakeback Payment | % |
| --- | --- | --- |
| 25 | $5.00 | 20% |
| 50 | $10.00 | 20% |
| 75 | $15.00 | 20% |
| 100 | $20.00 | 20% |
| 150 | $37.50 | 25% |
| 200 | $50.00 | 25% |
| 250 | $62.50 | 25% |
| 300 | $75.00 | 25% |
| 350 | $87.50 | 25% |
| 400 | $100.00 | 25% |
| 450 | $112.50 | 25% |
| 500 | $125.00 | 25% |
| 600 | $180.00 | 30% |
| 700 | $210.00 | 30% |
| 800 | $240.00 | 30% |
| 900 | $270.00 | 30% |
| 1000 | $300.00 | 30% |
| 1200 | $480.00 | 40% |
| 1400 | $560.00 | 40% |
| 1600 | $640.00 | 40% |
| 1800 | $720.00 | 40% |
| 2000 | $800.00 | 40% |
There is one more tier available for players that manage to collect 100,000 points ($100,000 in rake) within 12 months. It is called VIP Diamond, and it offers 50% partypoker rakeback!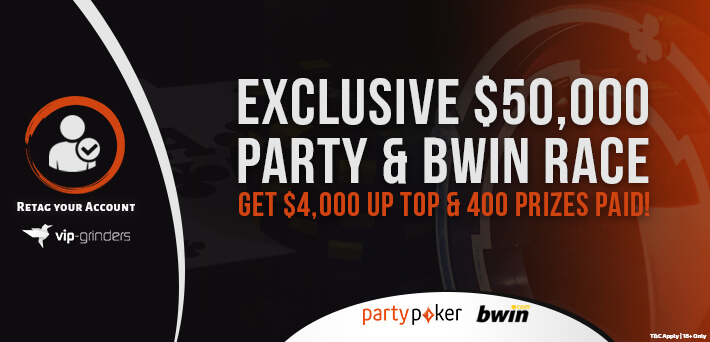 We are glad to announce our new promotion for our partypoker and Bwin players!
Join the best private race for Party & Bwin and reward yourself with up to $4,000 per month for the top-performing player!

Party is back in the game, and we are offering a high-value VIP deal which includes our Exclusive Party & Bwin Chase.
Join the biggest Party & Bwin chase in the industry and earn up to 15% extra partypoker rakeback on top of any other promotion!

Fancy to try your luck and play on partypoker for free?
We are running 4 x $200 and 1 x $1,000 private poker freerolls offering great value to our players. The field is usually pretty small so that you can gain some extra and free monies.
Our exclusive freerolls are an extra incentive for our loyal players as well as new depositing players.
| | |
| --- | --- |
| DATE: | TIME: |
| SUNDAY, 3RD | 7.00 P.M. |
| SUNDAY, 10TH | 7.00 P.M. |
| SUNDAY, 17TH | 7.00 P.M. |
| SUNDAY, 24TH | 7.00 P.M. |
| SUNDAY, 31ST | 7.00 P.M. |
VIEW OUR POKER FREEROLL SCHEDULE FOR OCTOBER HERE
Further Promotions
partypoker offers further promotions, and you can take a look at them at their HOME PAGE.
partypoker Review Traffic, Software, and Rake
Partypoker is one of the most well-established poker brands in the world. Their great cash games and tournament schedule along with a wide variety of SNG tournaments attract vast volumes of traffic to the partypoker Network.
CHECK OUT OUR PARTYPOKER REVIEW OF TRAFFIC, SOFTWARE, AND GAMES HERE.
partypoker Mobile Poker App
Do you want to play poker on the go? With the partypoker Mobile Poker App, you can enjoy all of your favorite games anywhere and anytime.
partypoker Mobile Poker App Compatibility
partypoker took care of all Android and iOS users with its state of the art partypoker Mobile App. With it, you can play poker on all your favorite mobile devices.

partypoker Mobile Poker App Download
Downloading the partypoker Mobile App is simple. All you have to do is to visit the PARTYPOKER WEBSITE using your mobile device and tap the "download" button.
partypoker Review Deposit Options and Limits
partypoker offers a massive selection of different payment options ranging from eWallets to bank transfers; you can choose whichever suits your needs.
| | | |
| --- | --- | --- |
| Payment Method | Deposit Fee | Min/Max Deposit |
| | Free | €20.00 – €70,000 |
| | Free | €10.00 – €5,000 |
| | Free | €10.00 – €70,000 |
| | Free | €10.00 – €50,000 |
| | Free | €10.00 – €50,000 |
| | Free | €10 – €1.000 |
PartyPoker Review Withdrawal Options and Limits
Below you can find an overview of current and available withdrawal options for partypoker.
| | | | |
| --- | --- | --- | --- |
| Payment Method | Withdrawal Fee | Min/Max Withdrawal | Processing Time |
|   | Free | €30 – n/a | 2-10 working days |
| | Free | €30 – n/a | 1-3 working days |
| | Free | €20 – n/a | 1-3 working days |
| | Free | €10 – n/a | 1-4 hours |
| | Free | €10 – n/a | 1-4 hours |
Cashout History and Processing Times
PartyPoker is an online poker brand with a long history of safe and secure cashouts. With over ten years on the market, they have built a reputation for fast and secure deposits and withdrawals. Their experience ensures you will not encounter any delays or issues with payments.
In addition to that, the recent changes to the partypoker rakeback program are very profitable for the players. If you're looking for pure value, our partypoker Rakeback Deal is as good as it gets and you won't earn more partypoker rakeback anywhere else.
New Customers Only | 18+ | T&Cs Apply
partypoker Review Eligible Countries 
Partypoker is eligible in the following countries: Afghanistan, Albania, Algeria, American Samoa, Angola, Anguilla, Antarctica, Antigua and Barbuda, Armenia, Aruba, Australia, Azerbaijan, Bahamas, Bahrain, Bangladesh, Barbados, Belize, Bolivia, Bosnia and Herzegovina, Botswana, Bouvet Island, Brazil, Brunei Darussalam, Burkina Faso, Burundi, Cambodia, Cameroon, Cape Verde, Cayman Islands, Central African Republic, Chad, Chile, Cocos Islands, Colombia, Congo, Costa Rica, Cote d'Ivoire, Curacao, Cyprus, Czech Republic, Democratic People's Republic of Korea, Djibouti, Dominica, Dominican Republic, East Timor, Ecuador, Egypt, El Salvador, Equatorial Guinea, Estonia, Ethiopia, Falkland Islands, Faroe Islands, Fiji, Finland, Gabon, Gambia, Ghana, Greece, Grenada, Guadeloupe, Guam, Guatemala, Guernsey, Guinea, Guyana, Haiti, Honduras, Hong Kong, India, Indonesia, Iran, Iraq, Isle of Man, Israel, Jamaica, Japan, Jersey, Jordan, Kenya, Kosovo, Kuwait, Kyrgyzstan, Lao People's Democratic Republic, Latvia, Lebanon, Lesotho, Liberia, Liechtenstein, Lithuania, Macedonia, Madagascar, Malawi, Malaysia, Mali, Mauritania, Mauritius, Moldova, Montenegro, Mozambique, Namibia, Nepal, Netherlands Antilles, Nicaragua, Niger, Niue, Northern Mariana Islands, Norway, Oman, Palau, Pakistan, Papua New Guinea, People's Republic of China, Peru, Pitcairn, Poland, Portugal, Puerto Rico, Qatar, Republic of Sudan, Reunión, Romania, Rwanda, St Barthelemy, Saint Kitts and Nevis, Saint Lucia, Saint Vincent and The Grenadines, Samoa, San Marino, Sao Tome and Principe, Saudi Arabia, Senegal, Serbia, Seychelles, Sierra Leone, Singapore, Sint Maarten, Slovakia, Somalia, South Africa, Sri Lanka, Suriname, Svalbard and Jan Mayen Islands, Swaziland, Switzerland, Syrian Arab Republic, Taiwain, Tajikistan, Tanzania, Thailand, Togo, Tokelau, Tonga, Trinidad and Tobago, Tunisia, Turkey, Turkmenistan, Turks and Caicos Islands, Tuvalu, United Arab Emirates, Uganda, United States Minor Outlying Islands, United States of America, Uruguay, Vatican City State, Venezuela, Vietnam, Virgin Islands, Western Sahara, Yemen, Zambia, and Zimbabwe.
partypoker Featured Promotions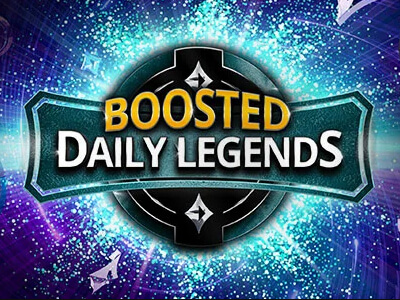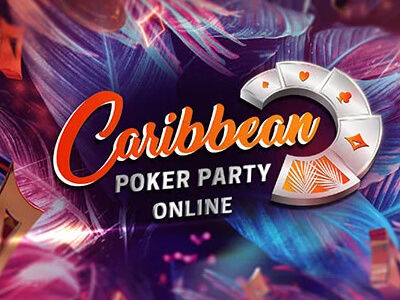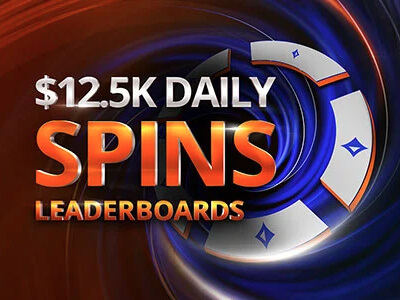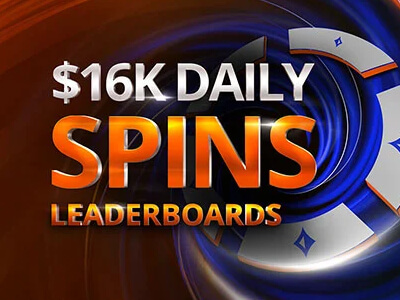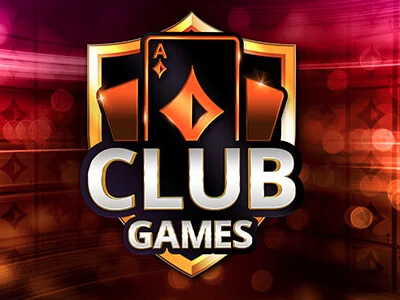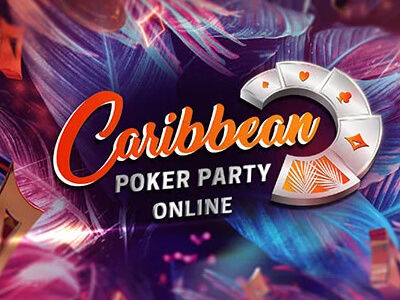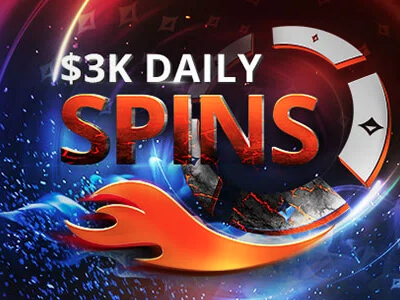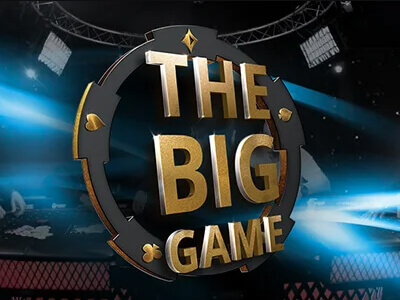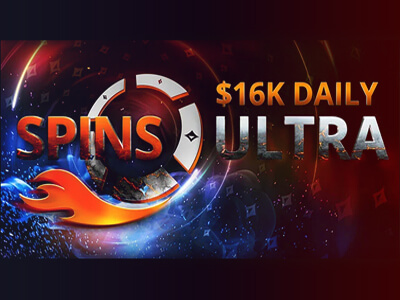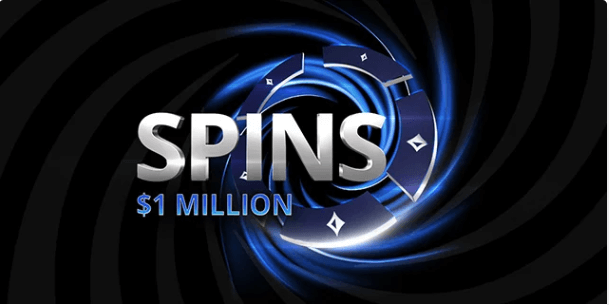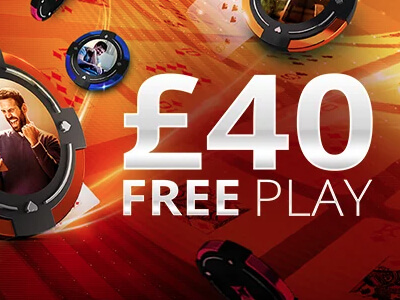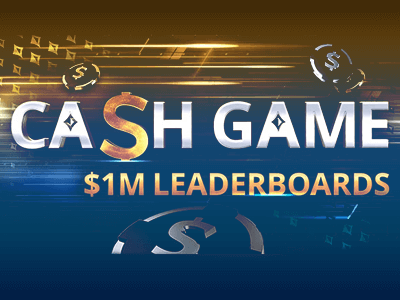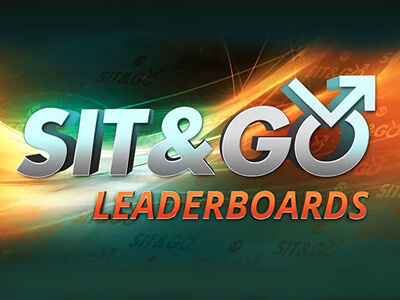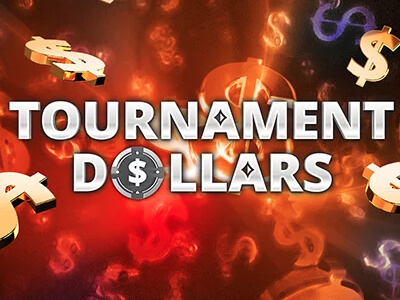 Company Information
| | |
| --- | --- |
| Company Name: | partypoker |
| Website: | partypoker.com |
| Network: | Party.com |
| License: | Gibraltar |
| Skrill Loyalty: | Yes |
| P2P Option: | Yes |
Sign-up Now & Submit Details
partypoker Support Details
partypoker Games & limits
| | |
| --- | --- |
| Average Total Players Online: | 1,250 |
| Average Active Cash Tables: | 104 (weekdays) 87 (weekends) |
| HEM/PT Compatibility: | No |
| Rake Structure: | 5% up to $3 |
| NLH 6max: | Up to NL20k |
| NLH HU: | Up to NL20k |
| PLO 6max: | Up to PLO20k |
| PLO HU: | Up to PLO20k |
Pos
Nickname
Points
Prize
1
NemesisBacking
52146.00