WSOP Main Event meltdown sees Ken Strauss DQ'd for dropping pants
The Main Event at the World Series of Poker has seen a few dramatic meltdowns in its fifty year history, but last Friday was the most bizarre ever as poker player Ken Strauss shoved all-in blind, dropped his pants and then threw a shoe at the dealer!
Uhhhhhh what is going on at the #WSOP main event??? Player shoves blind, drops his pants, then throws his shoe on the table 😂 😂 😂(video via @blattsmullet) pic.twitter.com/oHGk5pjlnJ

— Scott Davies (@sdaviespoker) July 5, 2019
Watch Joe Ingram's investigation below:
The weird turn of events occurred in the third starting flight of the $10k buy-in annual flagship tournament, and cameras were on hand to record Ken Strauss in all his glory –Joey Ingram giving it the full commentary…
There was much more to the incredible incident – dubbed 'Shoegate' – than just a flash and throw however, as the Pittsburgh Pirates-clad player had gone all-in with queen-trey offsuit face up.
When his one-man show was halted, his opponent finally called, showing down pocket fives, and…losing the hand.
The chips won were of no use to the meltdown man, however, kicked out of the tournament for his bizarre behaviour, but apparently not finished with casinos quite yet.
And the naked bandit strikes again in even more spectacular fashion at the Luxor…
As his Rio antics went viral, news came in that the nearby Luxor rather than a jail cell or psychiatric ward was his next destination…
The #nakedbandit strikes again. First the Rio, and now a show for everyone at the Luxor. @Joeingram1 @WSOP pic.twitter.com/yxxoopzTsJ

— Jeremy Brown (@JGBrown22) July 6, 2019
Finally arrested for his outrageous behaviour, Twitter users were soon on the hunt for his identity, and it didn't take long for him to be outed…
His name is Ken Strauss. He's from Pittsburgh. I've seen him at WrestleMania and, most recently, Double Or Nothing. He throws money around for meet and greets, VIP treatment, etc. This makes me embarrassed to be from Pittsburgh.

— Ryan Hubbard (@RyHub17) July 6, 2019
…which in turn led to some of the biggest names in the poker world seeing themselves stood next to the most talked about player of the week…
@phil_hellmuth had a great time playing for a great cause last night. Hope to see you again during the #WSOP pic.twitter.com/tS02jiQsIp

— Ken Strauss (@kpittboy) May 29, 2019
Ohh boy… lol this guy..
Part of the MasterAss? @RealKidPoker pic.twitter.com/RwIVSw8VdM

— Matt Wolff (@BMF2U) July 6, 2019
Georgii Belanin disqualified for stealing chips
Friday produced another DQ from the Main Event, again for thoroughly bizarre reasons.
Russian player Georgii Belianin incurred the wrath of Tournament Director Jack Effel for a joke gone too far, and badly wrong, as his $10k buy-in was forfeited after he scooped up an opponent's chips.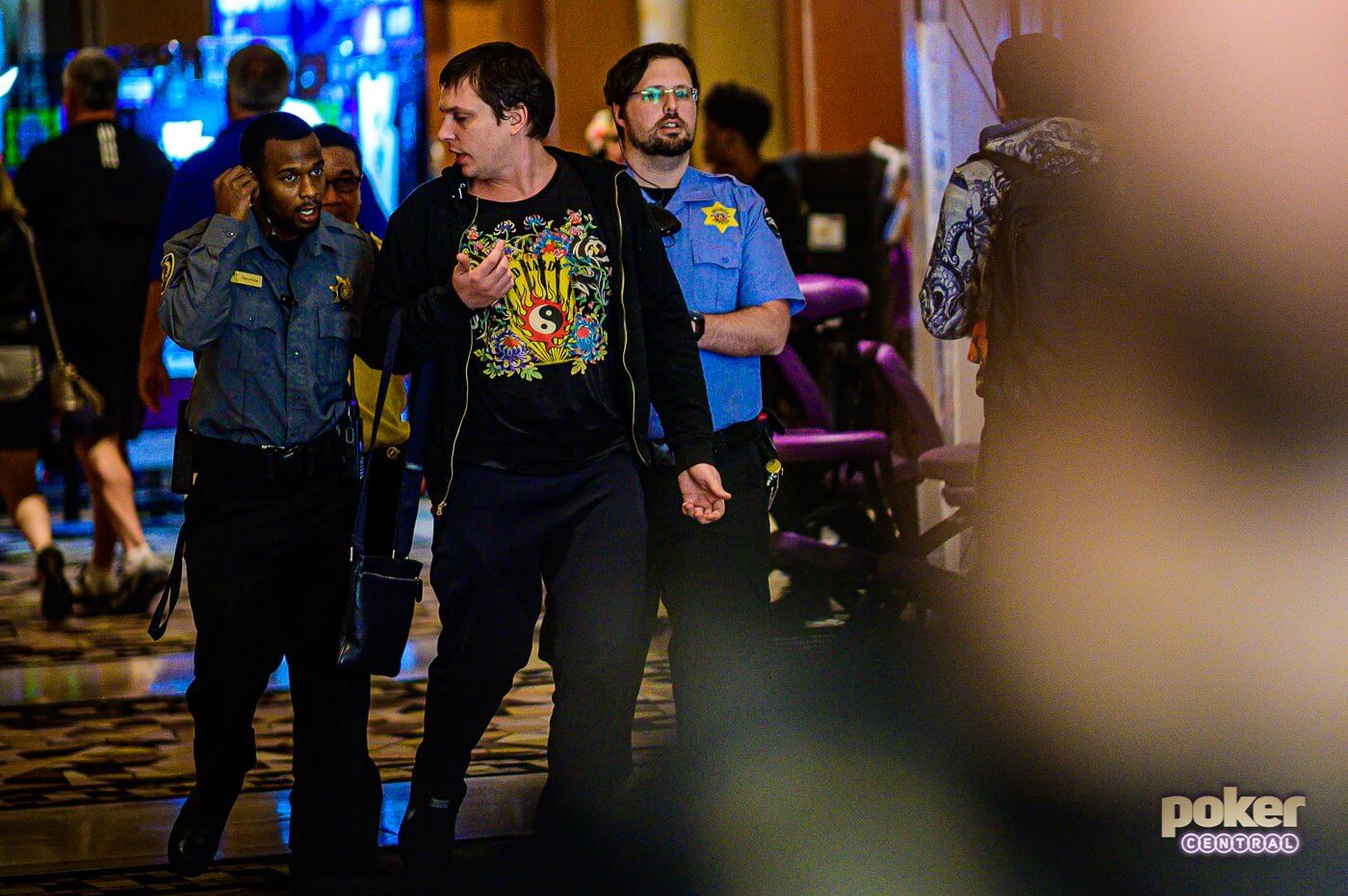 Not unusual until you learn that his opponent wasn't at the table, nor was he in the hand that Belianin had just won, the Russian apparently smiling as he raked in the extra chips.
Escorted from the premises by security, Belianin's walk of shame was captured by well-known poker photographer Drew Amato…
Day 1C off to a BANG! Ivey out in just 51 minutes, Georgii Belianin *allegedly* tried stealing a stack…all this and it's only level one! The Main Event baby! @PokerCentral https://t.co/W9mnkXdxHf pic.twitter.com/ATs7ZGxng0

— Drew Amato (@drew_amato) July 5, 2019
Belianin was full of contrition the next day, apologising profusely for his idiotic and costly behaviour…
Hello
I really want to apologize to all players, staff, mr. Effel and the whole poker community for my unprofessionalism and misbehavior in WSOP main event. I take full responsibility for my behavior that I really got drunk and could not control myself.

— BelianinG (@GBelianin) July 7, 2019
Disqualifications at the WSOP aren't exactly a new thing
Last year saw Italian pro Adrian Sorin Lovin DQ'd from the Main Event for telling Maurice Hawkins to "Shut up nigger".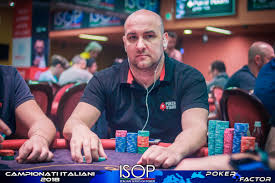 Hawkins applauded the WSOP response to the racist verbal attack, tweeting: "Jack Effel just showed America how to deal with Racism, and that's Zero tolerance. I am proud to play in @Wsop and be a part of their brand. (Thankyou)".
The previous year, 2017, Joe Stiers was unceremoniously ejected from the Main Event after it was discovered he had been banned from all Caesars Entertainment properties.
He had entered under a pseudonym, Joseph Connorstiers, and was sitting with a very healthy stack when he was found out and DQ'd, later reaching a confidential settlement with the owners of the WSOP brand.
Get the best partypoker rakeback deal on the internet!
SIGN UP through us with partypoker and earn up to 60% rakeback on partypoker via their Diamond Elite Club plus take part in our high-value VIP-Grinders Promotions:
Terms and conditions apply. New customer offer and 18+ only. Should you require help regarding your betting pattern, please visit www.begambleaware.org.