Bill Perkins Calls for Hellmuth to Play the GOAT – Phil Ivey
Bill Perkins has called out for Phil Hellmuth to take on Phil Ivey in his next High Stakes Duel. The multi-millionaire hedge fund manager tweeted that the Poker Brat should face the GOAT in HUNL fuelling poker fans to suggest plenty of suggestions for the next match, including Tom Dwan.
Isn't time for the #ApexPredator @phil_hellmuth to battle the GOAT @philivey in HUNL #poker #Entertainment ?

— Bill Perkins (Guy) (@bp22) June 24, 2021
Perkins' Twitter thread quickly degenerated into the usual argument over Phil Hellmuth never getting enough respect for his achievements.
"@phil_hellmuth wins multiple HUNL battles, but instead of his peers recognizing this, they immediately say he needs to battle somebody else. That's like an Olympic athlete winning gold TWICE & being told that's not good enough, do it again Respect the Goat people #APEXPREDATOR"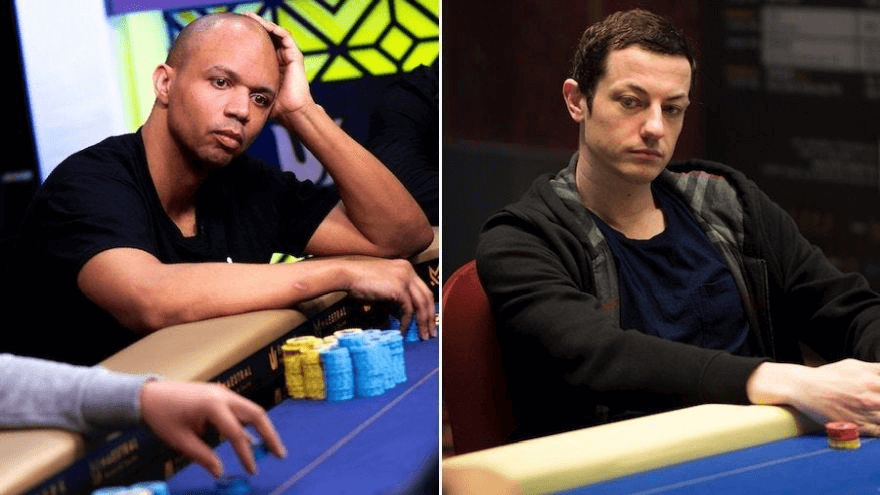 On the other side people were calling for less of the variance-heavy sit&go format when deep-stacked cash games are much more interesting.
Could somebody play on Hellmuth's vanity and ego and get him to agree to a cash format? Daniel Negreanu showed no fear when it came to taking on Doug Polk in the High Stakes Feud, why can't Phil Hellmuth do the same?
Tom Dwan Says He's Next in No Gamble No Future Interview
Last month we learned that Tom "durrrr" Dwan should have been the next man in the hot seat against Phil Hellmuth.
The iconic heads-up cash legend did an interview and told how he and Hellmuth were playing on High Stakes Poker and somebody suggested they make the match. Both players quickly agreed before Daniel Negreanu jumped in and stole his spot.
"I was like, I'm game, and Phil was like I'm game"
"So we were sitting there (I think it was HSP) and they brought up, 'Why don't you and Hellmuth play next?' I was like, 'I'm game, and Phil was like 'I'm game'…and I thought I was playing next. Then all of a sudden Negreanu just swoops in, steals my spot! But Hellmuth taxed him for it!"
Fortunately, it looks as if Dwan is still up for the challenge. Could Phil Hellmuth complete a clean sweep against Antonio Esfandiari, Daniel Negreanu, Phil Ivey, and Tom Dwan? That would be absolutely insane, leaving Hellmuth's haters no where to hide.
It's worth pointing out that although Tom Dwan is a great player he is still a cash specialist who nowadays concentrates his efforts on the short deck NL hold'em variant popular in Asia.
Phil Ivey, on the other hand, is the greatest all-rounder the game has ever seen. His tournament game excels and makes him a huge betting favourite against Phil Hellmuth. We really hope that something more comes of this.
Don't forget to check out the latest poker news to see what's been happening in the poker world.
Terms and conditions apply. New customer offer and 18+ only. Should you require help regarding your betting pattern, please visit www.begambleaware.org