Watch Poker Queens online at Amazon
The long-awaited poker documentary "Poker Queens" starrring Jennifer Tilly, Liv Boeree, Kristen Bicknell, Jennifer Harman and Kelly Minkin among others is now available online via Amazon Prime.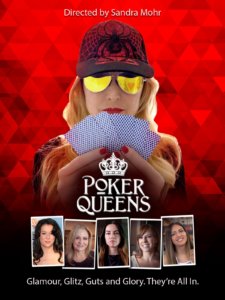 The aim of Poker Queens, directed by Sandra Mohr, is to take an in-depth look at women in poker as well as on their status.
Starring Jenniffer Tilly, Liv Boeree, Kristen Bicknell, Kelly Minkin and more
In order to provide an authentic estimate, Poker Queens includes interviews with almost all of the leading female poker players such as Jennifer Tilly, Kristen Bicknell, Jennifer Harman, Liv Boeree, Loni Harwood, Kelly Minkin, Gillian Epp, Kathy Liebert, Esther Taylor, Angelica Hael, Linda Johnson, Susan Faber, Sia Layta, Kristy Arnett, Kayla Voogd, Lexy Gavin and Muskan Sethi.
Daniel Negreanu and Joey Ingram provide their views
But not only woman speak about their role in poker, also several top poker pros and poker experts such as Daniel Negreanu, Youtube Poker Icon Joey Ingram, poker mind coach Elliot Roe, Steve Blay, Jeff Boski, and Ryan Depaulo give their thoughts.
Poker Queens wants to make more women play poker
Poker Queens is a documentary film about the thrilling game of poker It follows the world's finest female players in their quest to be the first of their gender to win the top prize in poker.
The aim of Poker Queens is to make more women play poker as they are still significantly outnumbered by their male counterparts.
Poker author Sia Layta in the leading role
Sia Layta, author of "BLACK WIDOW Poker: A Woman's Guide to Winning a Man's Game" plays the leading role and also takes the part of the narrator.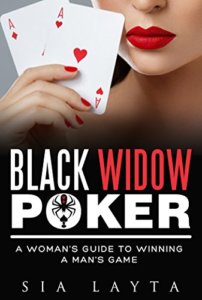 To quickly sum up the story of the documentary, Layta plays the WSOP Main Event dressed as a man and then reports, how differently she was treated at the tables and how different her opponents played against her than if she were to show up as a woman.
How and where to watch Poker Queens online?
Poker Queens is now available online at Amazon Prime for only $2.99! The documentary has a length of 80 minutes and is definitely recommended.
Almost everybody is not looking for new movies and series at the moment, since a large population is quarantined and unable to leave their places anyway, making Poker Queens an even better investment.
Earn up to 60% partypoker rakeback when signing up through us!
When signing up through VIP-Grinders.com on partypoker, you can now earn up to 60% cashback on partypoker plus take part in the following exclusive VIP-Grinders Promotions with massive extra value:
$30 Welcome Bonus in SPINS Tickets
New Customers Only | 18+ | T&Cs Apply
Upon making your first deposit of £/€/$20, you will receive $30 in SPINS tickets, up to 60% rakeback, our Exclusive Party & Bwin Chase along with other exclusive promotions and races.
Terms and conditions apply. New customer offer and 18+ only. Should you require help regarding your betting pattern, please visit www.begambleaware.org.