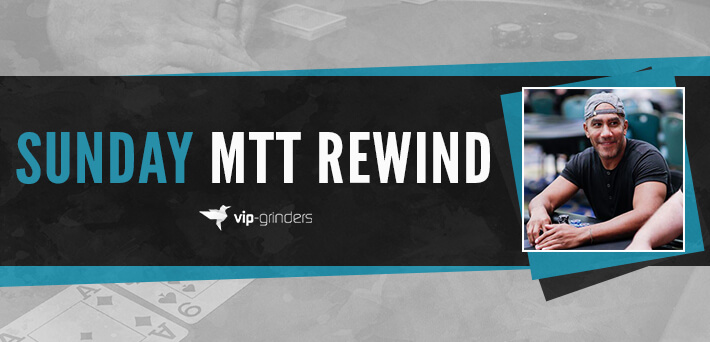 Sunday MTT Overview
$5,200 High Roller Sunday Big Game at partypoker
$2,100 High Roller Gladiator at partypoker
$500 High Roller at Natural8
SUNDAY MILLION at PokerStars
PKO Series Event #1 at 888 Poker
200,000 GTD Tournament at Americas Cardroom
Bill "gastrader" Perkins Wins $5,200 High Roller Big Game for $99,643 at partypoker
gastrader

TopGirl

Tigerbluff

Player123560423

Greenstone25
$99,643

$89,357

$64,600

$37,800

$29,400
On any given Sunday, the biggest tournament on partypoker is their $5,200 High Roller with a $300,000 guarantee. To give you a feel of how popular it is: there hasn't been a week so far when the guarantee wasn't passed.
And this week, it was passed by a country mile if a country mile was worth $120,000. That's right, 84 players paid the $5,200 buy-in to enter which meant the prize pool grew to $420,000.
The usual partypoker ambassadors didn't show up this time. However, we still had some familiar names in the field.
Daniel "Jungleman" Cates fired two bullets but failed to cash. Billionaire and avid recreational poker player Bill Perkins, playing under his usual screen name "gastrader", on the other hand, went all the way and took down the event.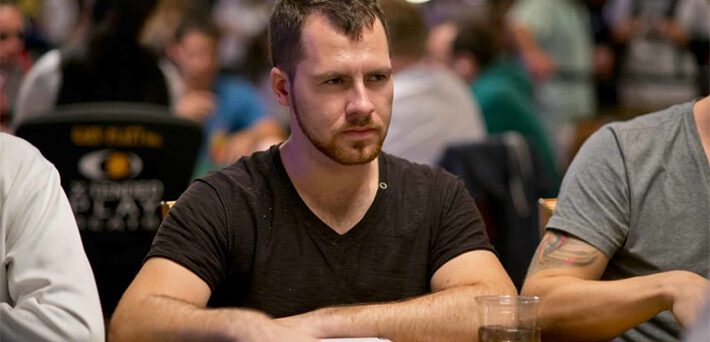 The screen name "gastrader" refers to his "day job", which is managing investment firms that specialize in the energy market.
"kristian150" Wins $2,100 High Roller Gladiator for $62,995 at partypoker
kristian150

wikipidi

onehundredeyez

Bijzettafel

sims_or_sins...
$62,995

$28,978

$19,360

$13,659

$14,081
There was a time not too long ago when all you could find on partypoker was bounty tournaments.
Partypoker partner and casino owner Rob Yong even asked his audience a while back why KO tournaments are more popular than classic freezeouts these days.
Why are normal MTTs (non PKO) dying online ? All comments appreciated

— Rob Yong (@rob_yong_) November 9, 2019
The biggest bounty tourney each week is the $2,100 Gladiator on party. A Finnish player with the screen name "kristian150" won the latest installment last night. He collected $22,603 for first prize and an additional $40,392 in bounties.
According to his PocketFives profile, he has over $130,000 in lifetime online MTT winnings.
Meanwhile, the third place finisher "onehundredeyez" is on quite a heater. Just last week, he won the $200K GTD tournament on ACR for $47,250.
"psjebemvas" Wins $500 High Roller for $17,617 at Natural8
psjebemvas

GTOExploiter

DoJingBULLETSS

5094EDF

thatsactuallyfucked
Bahamas

Malta

India

Mexico

Albania
$17,617

$17,320

$11,464

$8,711

$6,620
This was quite a remarkable Sunday on Natural8.
We're used to having the biggest online high rollers week after week on the GGNetwork site. This weekend, however, the usual $25K invitational high rollers were never played…
They showed up in the lobby, two in every hour as usual, but simply no-one registered and thus they were all cancelled.
The best Nat8 offered this Sunday was their $500 buy-in Sunday High Roller with a $100K guarantee.
That was won by the player with the screen name "psjebemvas" from the Bahamas for $17,617. He beat a 190-player field.
"kosilkO" Wins Sunday MILLION for $79,345 at PokerStars
kosilkO

GOIANOVERDE

fornado

YordanPetrov

iBreakU_U
Belarus

Brazil

Lithuania

Bulgaria

Russia
$79,345

$80,759

$65,810

$55,886

$28,881
Another staple of online poker, PS's Sunday MILLION was also back yesterday. This time, it drew 10,308 entries.
The Belarussian "kosilkO" was crowned the eventual champion after the usual marathon tournament play.
He won $79,345. This is lower than what most Sunday MILLION winners get which is almost always a 6-figure score. This time, however, there was a 4-way ICM deal made at the end.
That is also why second place finisher Dauro "GOIANOVERDE" Palazzo actually got a bigger payout than the winner.
"GoldoJuninho" Wins PKO Series Event #1 for $26,619 at 888 Poker
GoldoJuninho

green88g

Mr_Coyote

.Gregnog.

iBustYa888
Brazil

Belarus

Sweden

Canada

Austria
$26,619

$14,484

$9,196

$7,698

$6,847
The bounty tournament fever reached 888 as well.
This weekend, the PKO Series kicked off on the site. PKO stands for progressive knockout, which means that the bounties increase as the tournament goes on longer.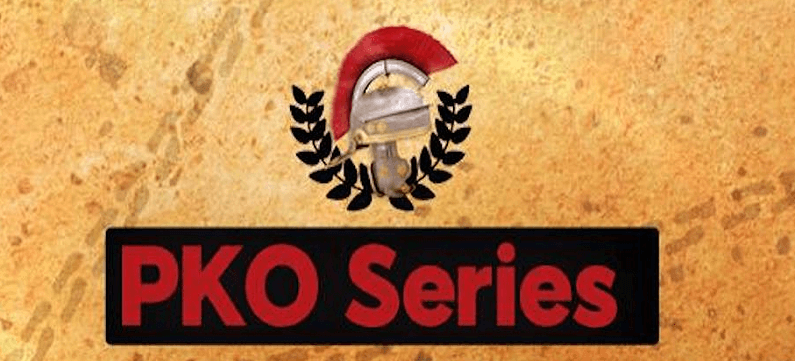 The first event had a field of 606 players and thus a juicy $158,800 prize pool.
It was Brazil's "GoldoJuninho" who bested the field. He was rewarded with over $26K for his efforts, both bounties and prize money combined.
"83010" Wins $200,000 GTD Tournament for $45,000 at Americas Cardroom
830310

Coccobatto

Canadadurrrr

TRUMPING_YOU

PGAFan52
$45,000

$27,000

$20,600

$15,500

$12,000
If you play on ACR, the biggest Sunday tournament you want to look for is the $200K guarantee one with a $1,050 buy-in.
Yesterday 200 players registered which means the guarantee was met precisely to the cent. The tourney lasted over 12 hours.
Eventually a player playing under the screen name "83010" emerged victorious and pocketed $45,000 as a reward.
Join the Best Poker Rooms to Play Major Online Poker Tournaments 2019
Terms and conditions apply. New customer offer and 18+ only. Should you require help regarding your betting pattern, please visit www.begambleaware.org.