Poker software that gives advice in real time has allegedly helped cheaters win millions of dollars from online tournaments. A long list of players was published on the TwoPlusTwo forum in the hope that the poker community would get behind efforts to stamp this behaviour out.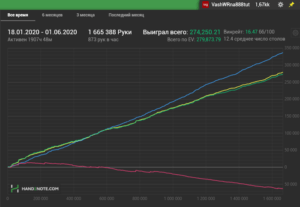 Russian community member TylerRM has accused a recent twitch streamer 'littlepoker' (https://t.co/noVUgXdf76) of being assisted in the 500 ABI games on GG/Party and, via his own screenshot the group of usernames under which he plays seem to have accrued half a million in profit. pic.twitter.com/L9FUUDrGXS

— Andy Wilson (@BowieEffect) June 17, 2020
Powerful Poker Software 
While these allegations are serious, it is not evidence that this behaviour is widespread. Players should not start thinking that this is the death knell for real money poker. 
TylerRM posted on TwoPlusTwo that he conducted an investigation into a group of players that had almost identical playing patterns.
"Today I have found a group of players, that uses similar/identical AI (artificial intelligence) for decision making in schedule tournaments"
The analysis looks to have been done on the new Hand2Note database package. With the "Edge" subscription players are able to conduct in-depth analysis using the "range research" facility.
It is surprisingly easy to see patterns between players when the number crunching is all done.

Lack of Stats

One of the biggest arguments in recent times is that of allowing HUDs or not. Many feel it is fairer to prevent good players from using poker software to increase their edge.
On the other hand, as is the case here, allowing all players to collect their hands encourages players to do their own analysis. This helps to keep the integrity of the games as high as is possible.
Many situations in the past have come to light because of sharp-eyed tech savvy players who know what they are looking for.
"I believe that today's ban on statistics is one of the biggest mistakes that has occurred for online poker. Having an open and accessible mining for everyone shows that the game is fair and makes the games healthier. "
"The ban on mining creates an unequal situation for players, now mining is available for those who are willing to pay for it or develop special software and leads to taboo certain topics in the public domain. "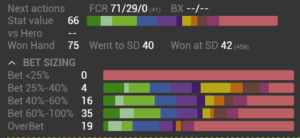 Patrick Leonard Shows concern About Poker Software

High stakes crusher and partypoker ambassador Patrick Leonard recently spoke out about the dangers of illegal poker software coming to the fore.
This is biggest threat to online poker. @GGPokerOfficial he shows his screen name cheating here, linking account and finding out real name and all sites working together and shutting this down collectively is crucial. Confiscate full account balances

— Patrick Leonard (@padspoker) June 16, 2020
After thinking about it, Leonard came to the conclusion that the sites should reduce the amount of thinking time. This will naturally lead to players playing fewer tables and giving the sites less rake.
Could this solution lead to more rake being common across the board? Hopefully not.
Leonard's tweet purportedly shows a player using real time software to provide a "GTO" solution, or at least close to it.
This has been every player's worst fear ever since GTO poker strategy software hit the shelves.
For now, this kind of behaviour is not thought to be commonplace. The games are still beatable if you put in the effort to increase your skill level. This would not be the case if the games were infested with GTO poker software.
Budding poker players should take comfort from the fact that so many high-profile are doing all they can to keep the games clean.
Earn up to 60% partypoker rakeback when signing up through us!
When signing up through VIP-Grinders.com on partypoker, you can now earn up to 60% cashback on partypoker plus take part in the following exclusive VIP-Grinders Promotions with massive extra value:
$30 Welcome Bonus in SPINS Tickets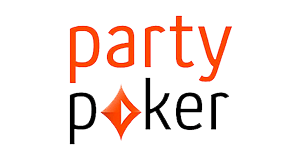 T&Cs | 18+ Only
Upon making your first deposit of £/€/$20, you will receive $30 in SPINS tickets, up to 60% rakeback, our Exclusive Party & Bwin Chase along with other exclusive promotions and races.
New customer offer
$30 Tickets
60% VIP | Chase
Terms and conditions apply. New customer offer and 18+ only. Should you require help regarding your betting pattern, please visit www.begambleaware.org