The recent increase of Philippine Offshore Gaming Operators has led to a rise in crime connected to the Chinese casino industry. The number of kidnappings related to loan sharking has gone through the roof as gamblers take on loans they are unable to pay back.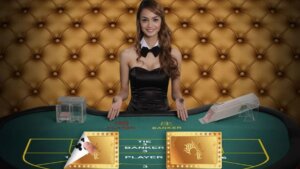 Philippines Online Casinos Attract Crime
The Philippine Offshore Gaming Operator – POGO – industry has courted controversy ever since its inception.
As much as 95% of the traffic is Chinese nationals who are unable to gamble legally in their homeland. The problem is that even though the Philippines-based services are legal companies, they are still breaking Chinese law.
The operators provide a service where scantily clad Filipinas offer a variety of casino games viewed on webcam. Running out of abandoned shopping malls and converted parking lots the Chinese workers can be seen feverishly working the telephone lines seeking out new clients.
100,000 Chinese workers have relocated to the Philippines over the last three years, to set up virtual casinos that generate an obscene amount of tax revenue.
This has put President Rodrigo Duterte in a tricky position as he battles pressure from the Chinese government to shut the casinos down while facing a huge drop in local tax revenue if he does so.
In August 2019 Duterte agreed to stop issuing new licenses but refused to pull the plug on companies already up and running.
"We decide to benefit the interest of my country. I decide that we need it."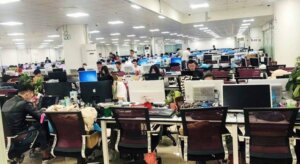 Casinos and Crime
The gambling industry has long been connected to all manner of crime syndicates and the Filipino sector is no different.
Even though there are plenty of fully legalised POGOs operating there are still those who try to work outside the law.
Last year police in Manila conducted raids on many illicit operations and arrested and expelled hundreds of Chinese nationals.
Many of these companies were taking advantage of young people who have little prospects in the Chinese job market .
Lucio Blanco Pitlo III, a fellow at the Asia-Pacific Pathways to Progress Foundation, said,
"The workers frequently have their passports confiscated, are crammed 10 to a room meant for three to four people and have to work 12-hour shifts, with only one day off per month,"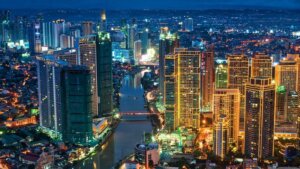 Casino Kidnappings
This is only half of the story. It is now becoming clear that even the legal workers are butting heads with organised crime figures. Many of them gamble what they cannot afford and end up in debt.
Chinese workers are now repeatedly being kidnapped with a hefty ransom demanded from their families to secure their release.
Only last year two workers were rescued by police after being abducted from a Manila hotel. A 68,000 yuan and 80,000 yuan ( $14,000 and $16,600) price was asked of their families who pleased with the authorities for help.
Between January 2017 and October 2019 police have dealt with no less than 65 kidnapping cases involving Chinese casino workers and customers.
The situation regarding POGOs remains very divisive. Politicians continue to fight over whether or not the social issues and corruption is worth the tax revenue.
The continuous diplomatic pressure from China is also not going away any time soon. For now though, the Philippines government is standing firm on the issue.
Don't forget to check out the latest poker news to see what's been happening in the industry.
Earn up to 60% partypoker rakeback when signing up through us!
When signing up through VIP-Grinders.com on partypoker, you can now get a FREE $30 Welcome Poker Bonus and earn up to 60% cashback on partypoker plus take part in the following exclusive VIP-Grinders Promotions with massive extra value:
$30 Welcome Bonus in SPINS Tickets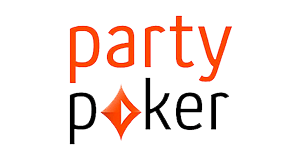 T&Cs | 18+ Only
Upon making your first deposit of £/€/$20, you will receive $30 in SPINS tickets, up to 60% rakeback, our Exclusive Party & Bwin Chase along with other exclusive promotions and races.
New customer offer
$30 Tickets
60% VIP | Chase
Terms and conditions apply. New customer offer and 18+ only. Should you require help regarding your betting pattern, please visit www.begambleaware.org