Software Upgrade influenced by player feedback
No other online poker room listens more to the feedback of its players than Partypoker.
First they introduced a new VIP Program, which gives you the chance to earn up to 50% cashback and now they followed up with a lobby and table upgrade.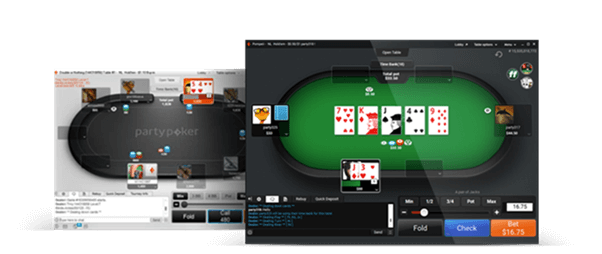 The new darker colour scheme has been created to improve the player experience. This is especially beneficial for all grinders who play long sessions.
The most important changes
The most important changes implemented in Phase 1 are:
Improved game navigation.
Collapsible filters to allow more space to view game choices.
New darker lobby and table theme.
Updated Sit & Go HERO lobby to differentiate between 3 and 4-handed games.
Removal of the one click lobby as almost all players prefer the traditional view.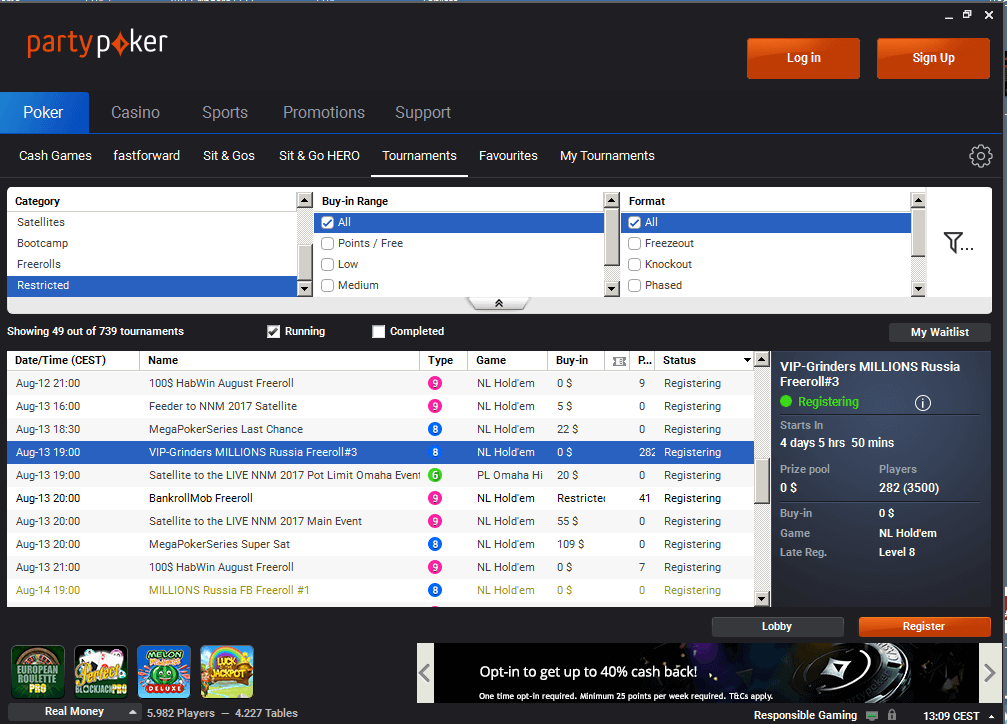 The new Partypoker Lobby.
Further improvements to come in Phase 2
Another phase 2 update will be released in the next quarter and will include further improvements of the lobby and tables.
The most significant changes in Phase 2 include:
Ability to view full screen lobby.
Further filter, display, game and tournament information improvements.
Enhanced tournament lobby displays.
Better table look and feel and more customisation options.
"There are many more enhancements in the pipeline"
Managing Director of partypoker Tom Waters said:
"We acknowledge that our poker product needed some love. We have been working on this project for a number of months with the support of a large group of players. We have been testing the phase 1 release over the past couple of weeks and the feedback from the players has been extremely encouraging. There are many more enhancements in the pipeline and I am confident that by the end of 2017 our players will be delighted with the improved look and feel and the usability of the software. We know what the bigger issues are and believe that these upgrades will address all of those. Thank you to everyone who has taken the time to feedback and suggested improvements. I hope that the new Partypoker player experience is to everyone's liking."
"Another step in the direction of getting our dream poker room"
Partypoker ambassador Patrick Leonard said:
"The upcoming software release is another step in the direction of getting our 'dream poker room'. We see an improvement to the lobby and to the table as well as lots of small tweaks all around the client. I tested the software with a dozen or so guys and the feedback was all extremely positive. We've given extra feedback about how to further improve the software and from now till the end of the year you should see additional impressive improvements to the overall software."