Daniel Negreanu says that there will not be a World Series of Poker this year. The high-stakes legend spoke to the media to give some opinions on what will happen to poker this year and how he is coping.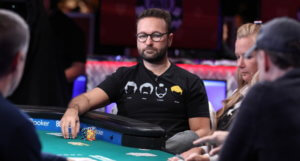 Daniel Negreanu on Lockdown
With an estimated 3.4 billion people under lockdown conditions, there is barely any person who has not been affected by the coronavirus pandemic. The poker world is no different.
Daniel Negreanu, like other Las Vegas-based poker professionals, is on complete lockdown. There is no live poker to be found anywhere.
The Canadian doesn't look to be having too much of a hard time of it so far. He and his wife sound like they are quite content to be at home together, even if they can't go out to watch hockey once in a while. For the meantime at least.
"Honestly, the quarantine life works quite well for Amanda and I since we are both home bodies. Not much changes for us other than not being able to go to hockey games. We were quarantined pretty early on."
The couple also had a decision to make regarding where they were going to ride out the lockdown. Negreanu also calls Toronto home and, of course, this is where he can legally grind online poker without restrictions.
"The Spring is NHL Playoffs time so that clearly isn't happening anymore. Outside of that, it also hinders my plans to fly to Toronto and play some GGPoker online."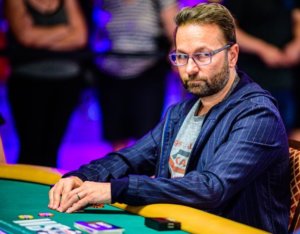 No World Series of Poker Says Negreanu

Only three weeks ago there was much discussion on whether the 2020 World Series of Poker would take place.
The notion that we will have a WSOP in 2020 seems very unlikely. Also unlikely that you will see NBA/NHL playoff games with fans in the stands.

Read this thread: https://t.co/u9PgQ9o9BB

— Daniel Negreanu (@RealKidPoker) March 7, 2020
Just as with attitudes towards coronavirus precautions, poker players were polarised with their opinions. Everyone was convinced one way or the other.
Three weeks is a long time during a pandemic and everything now looks much different. Nation states are continuously increasing restrictions on the population.
Negreanu states that it is highly unlikely that the 51st running of the annual festival can run as planned.
"Personally, I don't see a WSOP happening this summer. Maybe it happens in the fall, but I would be really surprised if all this blows over by then. There really isn't much you can do to safeguard a poker tournament from the spread of germs."
A postponed festival does seem a likely scenario once the situation is under control. The financial rewards for the organisers are too great for them to ignore.
There is also the idea that poker players have been stuck inside for months and will be clamouring to return to action.
This could potentially be the greatest World Series of Poker in history.
"People will be excited to get back to it! In the meantime, the boom we are seeing is online. With more people staying home, you may expect to see some live events choose to go the online route."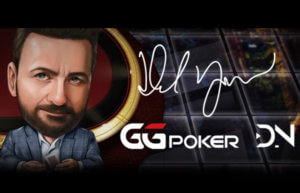 Could Online Poker Return to the USA?
Daniel Negreanu is using the current situation to campaign for a compassionate legalisation of online poker in the USA.
The country is the "spiritual" home of the game and long part of its culture.
A return for US-based players to the world player pool would be an amazing victory. Of course, it is still unlikely but stranger things have happened.
Negreanu makes a good point about why it is a perfect pastime during a lockdown.
"Firstly, online poker is just a lot more comfortable and convenient. You can lay on the couch with a laptop, have the TV on, the fridge nearby, and you can mute the chat if a guy like Mike Matusow is at your table!" 
Check in daily to hear the latest poker news during this trying time.
T&Cs | 18+ Only
Upon making your first deposit on GGpoker, you will receive a $600 welcome bonus, up to 50% rakeback via the Fish Buffet, our Exclusive $25,000 Race and various other GGpoker promotions.
New Customer Offer
$600 Bonus
50% RB | $30k Race
Terms and conditions apply. New customer offer and 18+ only. Should you require help regarding your betting pattern, please visit www.begambleaware.org.