PokerStars have done it again with another raft of unpopular changes, screwing around with the options for home games. The changes came under the guise of "improvements" while they upgrade the home game option for mobile/tablet gaming.

When Will PokerStars Stop the Bad Changes?
PokerStars are becoming more of a joke as the days pass by. Every change they make claiming it is an improvement or necessary is always followed by an uproar.
The Home Game facility on the site was something which gave access to poker for groups of friends who want to play in a more casual environment. Now they are messing around with the choices players have for absolutely no reason.
It almost feels like they're doing it deliberately now.
A thread on the TwoPlusTwo forum told how popular deep formats were no longer available. 5,000, 10,000, and 15,000 chip starting stacks were gone, leaving 3,000 chips as the only option.
Why is this necessary for a home game?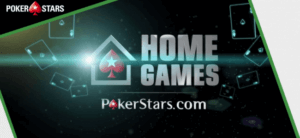 On the Way Down
PokerStars has lost all trust in their ability to give their customers what they want. Everybody understands that sometimes business decisions can be unpopular, but they're really pushing the boat out now.
The game speed is now automatically set to fast play. This change alone is enough to stop some people playing.
New, inexperienced players generally want to take their time and enjoy the experience, not be forced to play a turbo format in order to get the next match going as soon as possible.
The general feeling is that due to the coronavirus lockdown the Home Game option has become extremely busy.
No doubt because of this PokerStars has done their usual trick of looking to exploit the poker community for maximum financial gain, regardless of the long-term effects.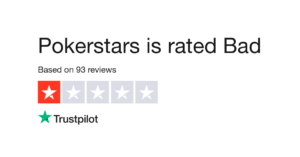 PokerStars Support Non-Existent Still
The recent stories about PokerStars support going AWOL continue to appear every day. Players get locked out of their account with seemingly little effort made to sort out the issue.
One suggestion that is becoming more popular these days is that all of the affected players are long-term winners who are classed as undesirables by the site.
It is well-known that PokerStars considers winning players as customers they would prefer to be elsewhere. Could they really be stooping so low as to minimise the number of hours played by a winner on the platform?
These cases are high in number, but in the TwoPlusTwo thread a more worrying issue came to the fore.
One poster claims he made a transfer of almost 20,000 euros which apparently disappeared into the ether.
"18.2k EUR player transfer between me and Fiilismies has been lost for over a month now. Finally after over a month of waiting I received a totally unhelpful answer basically thanking me for contacting them." 
"Now I'll probably have to wait over a month again for the next answer. Hopefully the answer will actually be useful or the transfer finally goes through. I certainly don't feel as secure about Stars as I used to. "       
The unpopular ante trial is also continuing in the micro stakes Zoom games with the $25 pools also now included.
The word is that the PLO games might now be almost unbeatable for any regular player.
There has never been a better time for the other main players in the real money poker industry to start picking up all of these disgruntled customers.
Don't forget to check out the latest poker news to see what's been happening in the poker world.
Earn up to 60% partypoker rakeback when signing up through us!
When signing up through VIP-Grinders.com on partypoker, you can now earn up to 60% cashback on partypoker plus take part in the following exclusive VIP-Grinders Promotions with massive extra value:
$30 Welcome Bonus in SPINS Tickets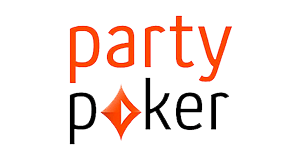 T&Cs | 18+ Only
Upon making your first deposit of £/€/$20, you will receive $30 in SPINS tickets, up to 60% rakeback, our Exclusive Party & Bwin Chase along with other exclusive promotions and races.
New customer offer
$30 Tickets
60% VIP | Chase
Terms and conditions apply. New customer offer and 18+ only. Should you require help regarding your betting pattern, please visit www.begambleaware.org