Coral Poker to join partypoker network!
Coral Poker, one of the flagship skins of the iPoker network, has just announced that they are joining the partypoker network! Coral Poker players only have until tomorrow 23:59 to use their bonuses and tickets after that they will be forfeited!
The GVC Holdings-owned Coral Poker has just announced via a newsletter that they are going to leave the iPoker network and move to the partypoker network.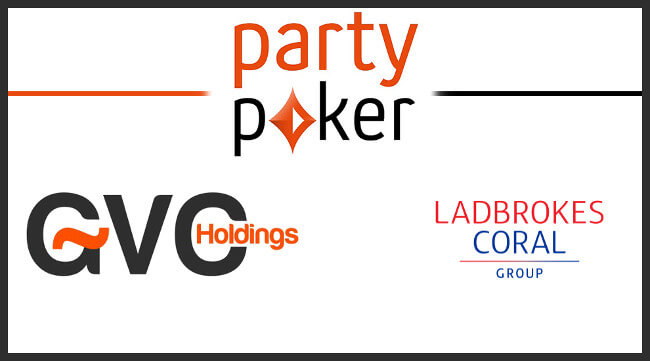 UPDATE: Coral Poker won't be joining partypoker network before 2020!
UPDATE: We just got news from GVC Holdings that Coral Poker won't be joining the partypoker network before New Year.
In the newsletter, it was originally anounced that they willl be already joining today. The speed and sudden annoucement surprised many and it seems that the networks do need more time to complete the move.
Please check back frequently on VIP-Grinders.com as we will post an update as soon as a fixed date has been set.
Points, Bonuses, Golden Chips & Free Spins will only remain active until 23:59 on 3rd December
Below is the original text from the newsletter:
"We're making big changes: Coral Poker are joining the GVC PartyPoker network, the safest and most established poker network in the world. These changes won't affect your cash balance, but unfortunately they will reset your Poker Points and Bonus balances. Points, Bonuses, Golden Chips & Free Spins will remain in your account until 23:59 on 3rd December, 2019."
The move is only surprising at first glance…
The sudden move from being one of iPoker's flagship skins to the competing partypoker network, might be surprising at first glance, but actually makes a lot of sense, when you look at the reasons.
Coral Poker and the partypoker network are both owned by online gaming giant GVC Holdings.

GVC's aim for the partypoker network is to make it the biggest in the world and it also gained a lot of popularity in recent years, so it reasonable to add a player base as strong as the one from Coral.
Taking the above facts into consideration, you can question why this was not done earlier.
Why is Coral Poker joining the partypoker network so suddenly?
That is a good question as players only have time until 23:59 tomorrow to make use of all their bonuses, tickets and VIP benefits.
Regarding that the first newsletter to Coral Poker players went out as late as on November 28th, it would have certainly be better to give the players more time to spend their earned poker bonuses.
The harshness and speed of the move, could be pointing to that there were some ongoing and unsolved discussions between Playtech and GVC as of how and when the move should take place.
However, not nottifying the players earlier and giving them enough time to spend their hard-earned bonuses is far from a great solution.
Coral Poker is the sixth online poker site to join the partypoker network
The partypoker network is one of the biggest and fastest growing poker sites in the world.

After partypoker, bwin, partypoker.fr, partypoker.es and partypoker Sweden, Coral Poker is the sixth online poker room to join the uprising network.
The future oft he partypoker network is looking bright as player numbers are constantly growing and the addition of one of the biggest iPoker skins could propel it to new heights.
Earn up to 60% partypoker rakeback when signing up through us!
When signing up through VIP-Grinders.com on partypoker, you can now earn up to 60% cashback on partypoker plus take part in the following exclusive VIP-Grinders Promotions with massive extra value:
$30 Welcome Bonus in SPINS Tickets
New Customers Only | 18+ | T&Cs Apply
Upon making your first deposit of £/€/$20, you will receive $30 in SPINS tickets, up to 60% rakeback, our Exclusive Party & Bwin Chase along with other exclusive promotions and races.
Terms and conditions apply. New customer offer and 18+ only. Should you require help regarding your betting pattern, please visit www.begambleaware.org.