PLO QuickPro – The Fastest Way To Learn Pot-Limit Omaha
There are many poker books and coaching sites on the internet. However, there is relatively few good strategy content on Pot-Limit Omaha (PLO), which is a shame as PLO continued to grow in the last years, especially cash games, and the game can be extremely profitable.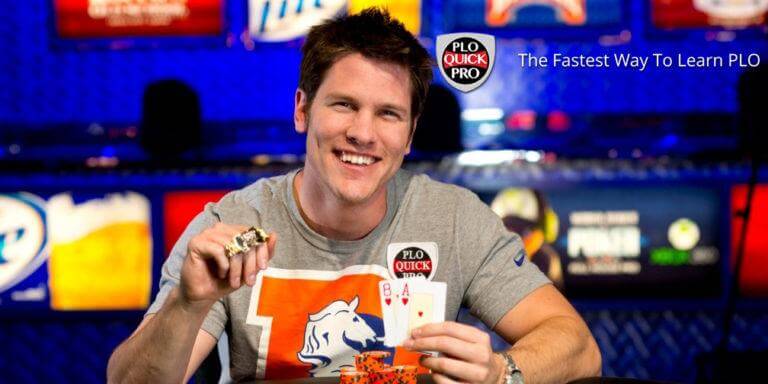 That's the reason why we want to offer our members a special deal for one of the best PLO courses on the World Wide Web.
PLO QuickPro was created by WSOP bracelet winner, best-selling author and famous poker coach John "KasinoKrime" Beauprez, who has coached more than 300 students.
PLO QuickPro consist of four different courses (PLO QuickPro Win$1k, PLO QuickPro Out Of Position Mastery, PLO QuickPro Manual and PLO QuickPro Postflop Power).
PLO QuickPro is: "The Fastest Way To Learn PLO." LEARN. WIN. MOVE UP!
We offer 10% discount on all PLO QuickPro products!
We are running a fantastic promotion for PLO QuickPro!
Our members get a 10% discount on all PLO QuickPro products.
Please read the detailed description of each product below:
Created by WSOP Six-Max Champion John Beauprez, Win1k is THE flagship course designed specifically for new or transitioning NL players who want to CONSISTENTLY win $1k or more each month.
With more than 15 hours of carefully crafted exams, PDF's, slide shows and detailed hand history review, this curriculum shows you how to build a complete framework of PLO theory, develop a consistent and predictable win rate at the low stakes, and FINALLY move-up in stakes.
OOP Mastery is the ONLY curriculum that focuses entirely on increasing non-showdown winnings, fighting back against aggressive players (even without a hand), and playing profitably OOP.
Created by 2015 $5K PLO SCOOP Champion alien slayer, and 2013 WSOP Champion KasinoKrime, this course includes 5 custom modules with more than 65 pages of PDF's and 15 hours of theory discussion and in depth hand history review using PokerJuice. Immediate results or you will get your money back!
The PLO QuickPro Manual is THE PLO Book for anyone who wants to learn to play PLO the right way. This is a comprehensive strategy guide that gives you everything you need to know to be a successful PLO player.
This course combines world-class PLO theory with real hand history review from real-life hands played by myself, and over 300 of my students. Click below to learn more about this product and how you can get your hands on one of the limited edition copies today.
Postflop Power is the premier video series for the intermediate or advanced PLO player looking to increase their non-showdown winnings.
Produced by PLO QuickPro's Lead Instructor KasinoKrime, and 2011 PTR Player of the Year alien slayer, this nine hour course focuses on refining the postflop skills necessary for crushing the low and midstakes games of today.