What are the Poker Masters?
The Poker Masters are a week-long high-stakes poker tournament series consisting of four $50,000 buy-in tournaments and one $100,000 buy-in tournament.


Like the normal High Roller Events at ARIA all tournaments are played in a new format, where the big blind posts a single ante for the table.
Poker Masters Quick Facts
September 13 – 20 at ARIA in Las Vegas
Tournament series features four, $50,000 and one, $100,000 buy-in tournament
No cap on the number of players in each event
Re-entries will be allowed in the $50,000 tournaments
The $100,000 tournament will be a freezeout event
No satellite tournaments
No rake for players who sign up on time, but late entries and re-entries will pay a rake
New format, fast and furious Shot Clock Action
Through that the dealers don't have to pick up the blinds and antes every hand and play is speed up considerably.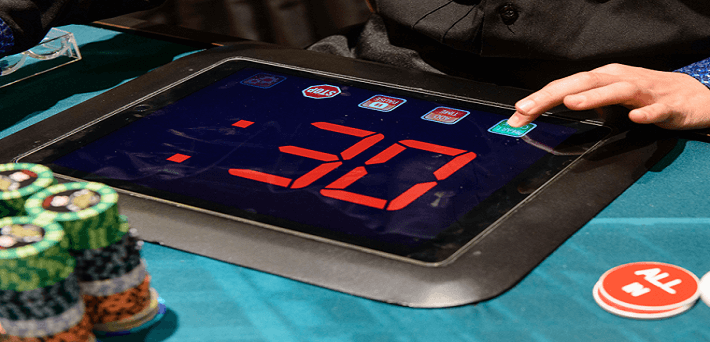 Like in the $300,000 Super High Roller Bowl the tournaments are played with a 30-second shot clock and each player three additional 60-second time banks per day.
The combination of the new format and a 30-second shot clock should make up for some fast and furious action and will be very entertaining to watch.
All top pros such as Phil Hellmuth, Doug Polk, Ben Tollerene, Ike Haxton, Brian Rast, David Peters, Adrian Mateos, Dan Smith, Tom Marchese as well as Super High Roller Champion Christoph Vogelsang already confirmed their attendance.
Negreanu books huge side bets
The two players, who were crushing the headlines before the event has begun are new Partypoker Pro Fedor Holz and Daniel Negreanu.
The latter one bets big on himself and apparently already has 19 players, who are betting $50,000 each against him to win the Purple Jacket, which is awarded to the best player of the series.
Looking for action for PokerMasters?
I want to bet myself
-even money
-must win purple jacket
-$50k cap per player

— Daniel Negreanu (@RealKidPoker) September 4, 2017
The rules of the bet are were relatively simple: The bet is even money, Negreanu's $50,000 against another player's $50,000. The bet is a must-win bet, meaning that if neither player takes home the Purple Jacket it is a wash.
Inquires quickly came from Doug Polk and Phil Hellmuth, with Polk asking if Negreanu would add a zero to the amount:
Ok booked for 50k. Lemme know if you want to add a zero to that bet.

— gN Doug Polk (@DougPolkPoker) September 4, 2017
By today a total of 18 players have been found, who are willing to bet against Negreanu.
Here is the list of players betting against Daniel:
I have 19 bets at $50k a pop on winning Poker Masters Purple Jacket. Who wants to be #20? @phil_hellmuth still available pic.twitter.com/brnwuzJgMz

— Daniel Negreanu (@RealKidPoker) September 5, 2017
Fedor Holz shoots new high stakes documentary starting today on YouTube!
Another player making headlines was Fedor "CrownUpGuy" Holz, who recently announced that he will shoot a high stakes documentary at the Poker Masters called "In the Life of a Champion".
The documentary will kick off today with the start of the Poker Masters and will consist of daily 15-20 minute episodes which are featuring exclusive interviews as well as behind the scenes footage.
Follow the Poker Masters live on PokerGO!
PokerGo will stream the entire event live starting today at 2 pm Est (11 pm CET):
"Poker Masters is a testament to PokerGO's commitment to deliver the highest quality live poker programming. We look forward to continually expanding our live event offering throughout the year to provide our subscribers the opportunity to watch the best content the game has to offer." said Joe Kakaty, president of Poker Central.
Streaming Schedule of the Poker Masters
| | | | | | | | |
| --- | --- | --- | --- | --- | --- | --- | --- |
| Weds, Sept 13 | Thurs, Sept 14  | Fri, Sept 15 | Sat, Sept 16 | Sun, Sept 17 | Monday, Sept 18 | Tues, Sept 19 | Weds, Sept 20 |
|  Event 1: $50K 2pm | Event 1 FT –  Noon |  Event 2 FT – Noon |  Event 3 FT –  Noon |  Event 4 FT – Noon |  Event 5: $100K Day 1, 2pm |  Event 5: Day 2, 2pm |  Event 5 FT – TBD |
| |  Event 2: $50K 2pm |  Event 3: $50K 2pm |  Event 4: $50K 2pm | | | | |